Previous Photo · Next Photo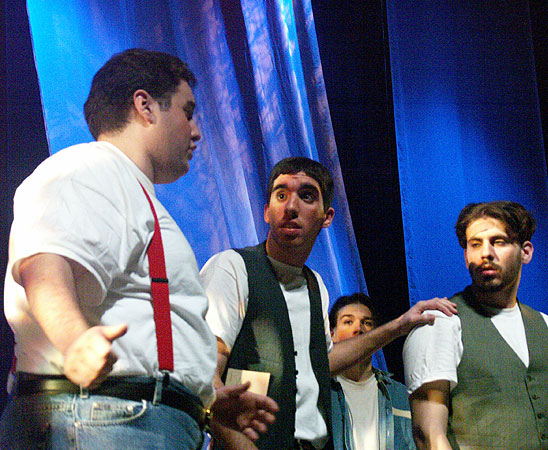 Bottom (Mike Smith) uses his formidable intellect to solve the problem of how to bring moonshine and a wall into the Duke's great chamber for the performance of "Pyramus and Thisbe". Starveling (Jutin Augusto), Flute (A.J. Louiselle) and Snout (Walker Piegorsch) look on in amazement.
Photograph courtesy of Nate Silva.

A Midsummer Night's Dream

by William Shakespeare

Directed by Stephan Golux

Produced by the College of Visual and Performing Arts
and The Theatre Company
at the University of Massachusetts, Dartmouth
North Dartmouth, Massachusetts
December, 2004

Credits · Press
Index of Photographs